OK, this is not a joke. Apparently musical instrument and semi-pro audio manufacturer
Behringer
will be launching the world's loudest -- and largest --
iPhone
dock. The
iNuke Boom
is a real product and is 4 feet tall, 8 feet wide, weighs 700 pounds, and retails for
$29,999
(that means you should be able to get it for about a hundred bucks at
Guitar Center
;).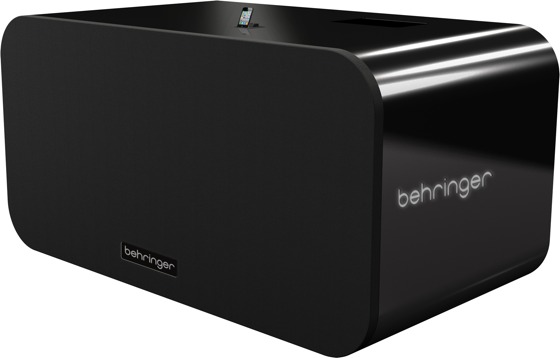 The iNuke will be at Behringer's booth at CES 2012 to promote its new
Eurosound
line of consumer products, which will be introduced at the show. I wonder if they'll all be as expensive as the iNuke?
Behringer's products are known more for their inexpensive nature than their sound quality, so there's not a lot of hope for a breakthrough product here, but you've got to admire their audacity. Let's see, low quality MP3's coupled with low quality Chinese audio gear. Sounds like they're made for each other.
----------------------------------
Help support this blog. Any purchases made through our Amazon links help support this website with no cost to you.
You should follow me on Twitter
for daily news and updates on production and the music business.
Don't forget to check out my Music 3.0 blog
for tips and tricks on navigating social media and the new music business.